Nike released an iconic relic of the 80s. The 2011 Nike MAG.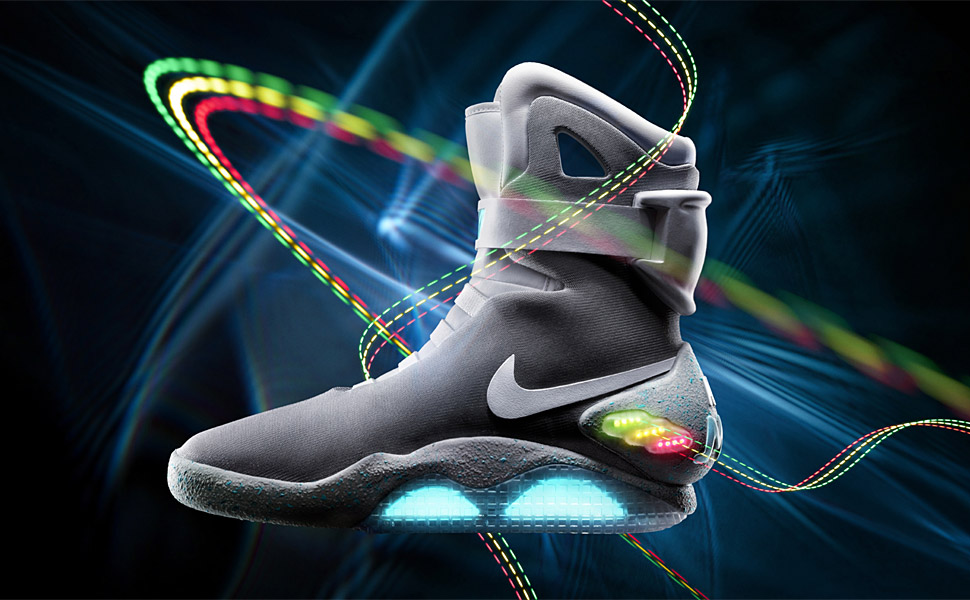 Michael J Fox went on Letterman Last night and showed these shoes off.
1500 pairs have been put up on
Nike's Ebay Page
and they're already fetching at least 4G's a pop. All proceeds go to Parkinson's research. Smart move by Nike.
Check out Nike's new Ad for these, featuring Oklahoma City Thunder's Kevin Durant making silly movie references in his dialog..
On Wednesday night at midnight, they started releasing videos that went viral. Here was the teaser..
There's an interactive site - www.back4thefuture.com
Sorry, no power laces until 2015. I still want a pair. I wish I had 5k of disposable money.