EDIT: Thanks for moving that, mods. Good hustle.
Old daily driver finally gave up the ghost and is right now awaiting a new heart. So decided to get something new to go with a job I couldn't bike to. My earliest memory is of me at my 3rd birthday holding a Matchbox SCCA-prepped RX-7 FB and a yellow C3 Corvette from off the top of my birthday cake. Wanted a Corvette ever since, so 20 years down the road, I bought one (the RX-7 will have to wait.)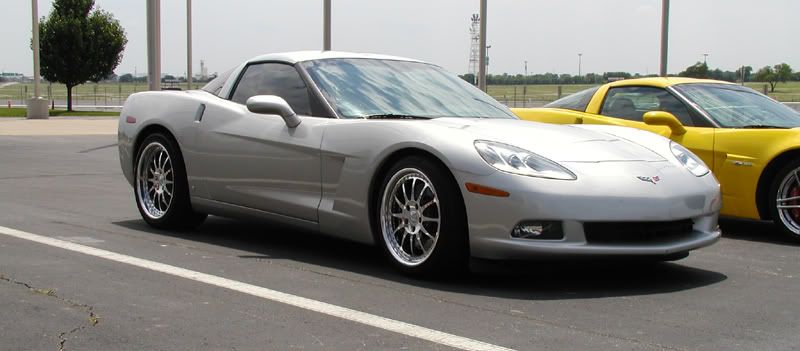 Photos aren't mine.
Z51, M6, pretty much every option but OnStar. The iForged's look better in person, and the car came with the stock rims (I'm thinking Sport Cups as soon as I get a hold of a second car, which might be sooner than I think...) Only other mod is an exhaust that scares small children, makes my neighbors hire assassins, and sounds like America winning WWII, spawning Christina Hendricks, and inventing the triple-bacon-cheeseburger at full-throttle.
So, yeah, I'm completely in love with it. Best purchase I've ever made.