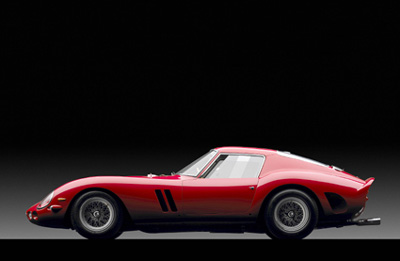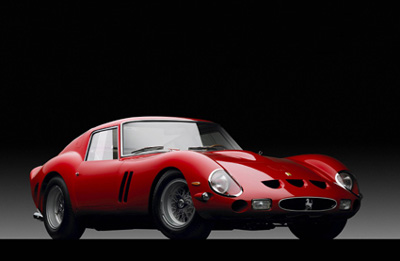 QUOTE
The 250 GTO was designed to compete in GT racing. It was based on the 250 GT SWB. Chief engineer Giotto Bizzarrini installed the 3.0 L V12 engine from the 250 Testa Rossa into the chassis from the 250 GT SWB and worked with designer Sergio Scaglietti to develop the body. After Bizzarrini and most other Ferrari engineers were fired in a dispute with Enzo Ferrari, development was handed over to new engineer Mauro Forghieri, who worked with Scaglietti to continue development of the body, including wind tunnel and track testing. Unlike most Ferraris, it was not designed by a specific individual or design house.

The rest of the car was typical of early-1960s Ferrari technology: hand-welded tube frame, A-arm front suspension, live-axle rear end, disc brakes, and Borrani wire wheels. The five-speed gearbox was new to Ferrari GT racing cars; the metal gate that defined the shift pattern would become a tradition that is still maintained in current models. The interior was extremely basic, to the point where a speedometer was not installed in the instrument panel. Many of its switches came from the Fiat 500, and it was said that as the car was rushed into production, the original cloth seats were made from workers' overalls.
From Wikipedia
Lets face it, this car is cooler than cool. I call BS if this doesn't make Sub Zero.