I mentioned this in the other thread that was originally about baby seats. The car was in West Virginia at my grandfather's house. He died back in November and they are cleaning out his house and trying to get rid of some stuff. Nobody else wanted it and the price was right so it is now in my driveway.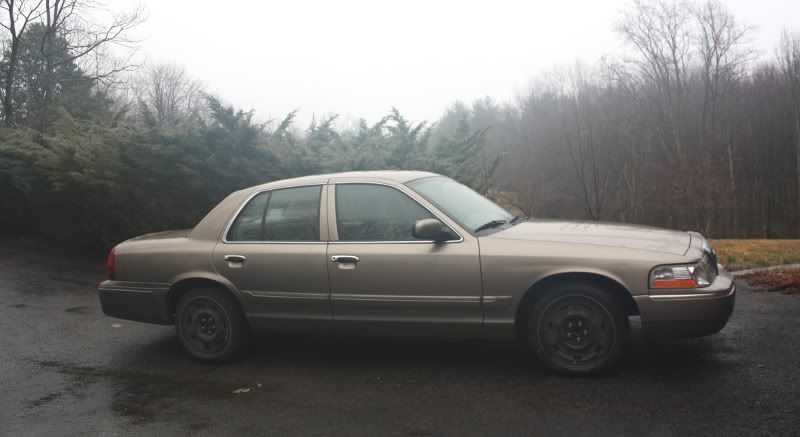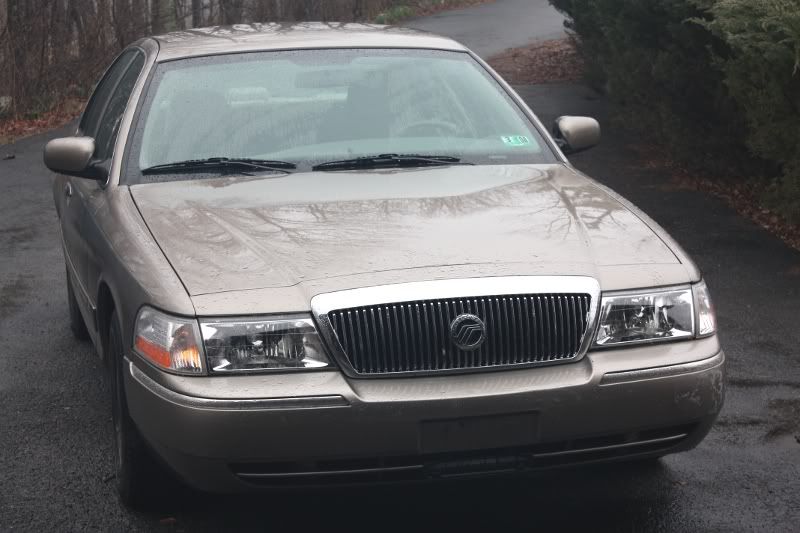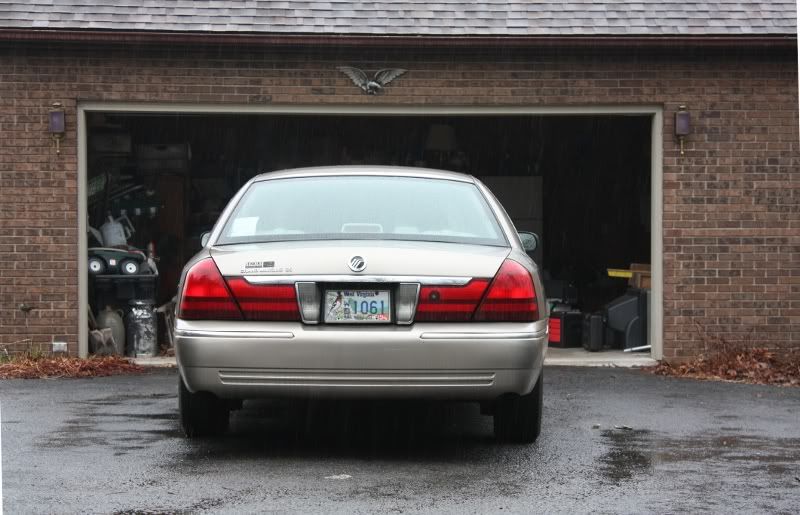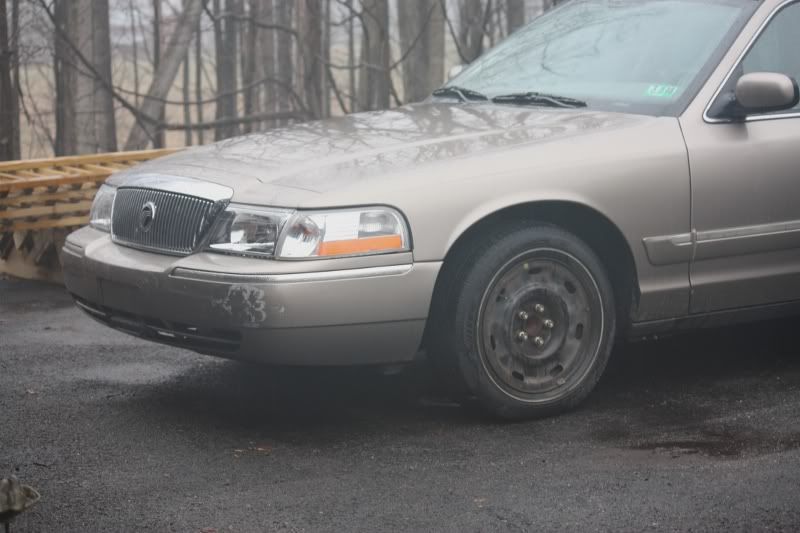 I took the hubcaps off because it was easier to reach the valve stems to air up the tires without them. I don't dislike the look so I captained the USS barcalounger all the way back home with the caps in the trunk. Unfortunately I think my wife hates them so I'm gonna get some new wheels. I will be looking for some suggestions/photoshop work for any new wheels. The bolt pattern and offset is identical to the 2005-2009 Mustangs so I was leaning toward a set of the plain-jane 17" five-spoke.
Other things to do will be an upgraded stereo, I thought it may have had only a
tape
player but thankfully I was wrong. Just a single disk CD player AM/FM radio. Still trying to decide what I want to do as far as audio.
New paint
Dual exhaust, I may just slap on the police interceptor setup or maybe some magnaflows, again still undecided.
Passenger side exterior mirror is shattered so that's probably the first thing I'll do but it's the least exciting so I mention it last.
Other noteworthy things, it's only got 26000 miles and on the 600 mile journey I averaged 29.6 MPG.