Here's one that hasn't been posted before. Can't find a decent, short description, so here's the basic rundown:
Alfa Romeo Giulietta (1954-1965)
FR layout, 1.3L I4
~1800-1900 lb
53-100 factory hp
Mostly stayed the same over the years with various small visual changes. There were lots of versions... Sorry about the hodgepodge of subpar images.
The affordable:
Berlina:
Spider: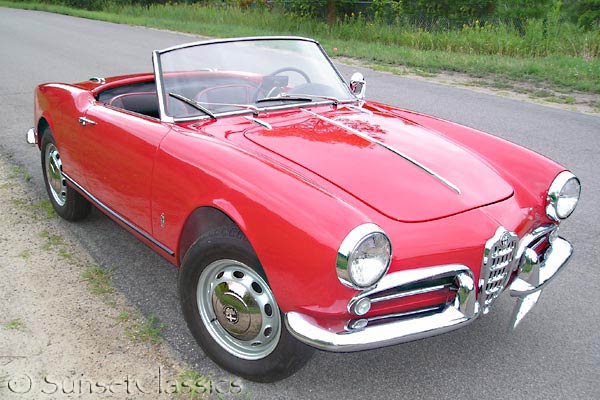 Sprint:
The rare:
Sprint Speciale:
Sprint Zagato: