Rather than buying a new project at the Super Chevy Show a couple of weeks ago, I decided to burn the money on a car I already own.
Enter one 1957 Beetle Deluxe: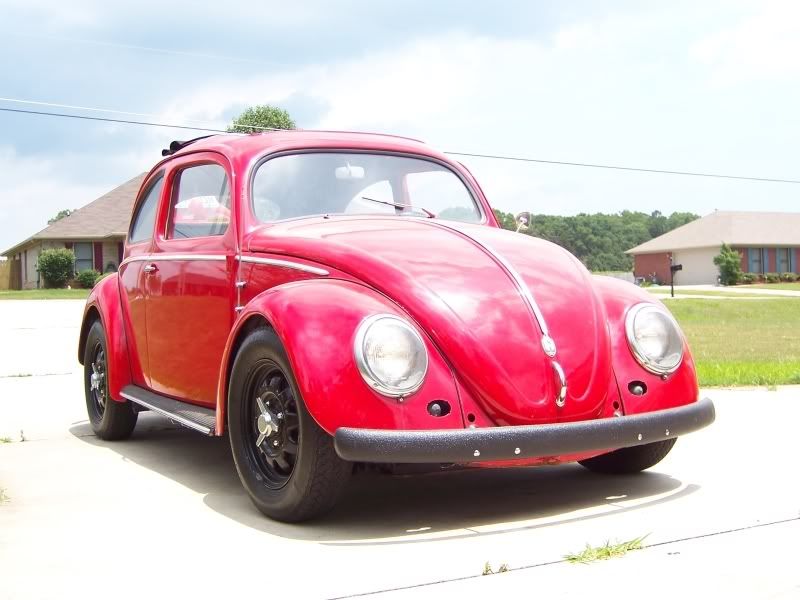 The plan for right now is to pep this motor up a little. New camshaft, new heads, and new carburetors.
The motor as of 4PM today:
The motor as of 7:30 PM today:
The goal was to remove the fan shroud (chrome semi-circular thing in the second picture). It was extremely tough but I managed to get it out. It would have been impossible without the doghouse style cooler. I'm hoping with the shroud and the oil cooler (crusty aluminum thing left of center in the third picture) removed my current jack and jack-stands will be able to get the car high enough to drop the motor. I'll invest in some new ones when I put it back in.
Not sure what I'll tackle next. Probably these dual Webers sitting on the kitchen table.