Yesterday my father and I delivered the Jaguar for the 120,000 km service today, and guess what they had in the showroom...
This is the Brand new XKR, I have to say it, like it's predecessor looks way much better in real life than it does on any kind of picture.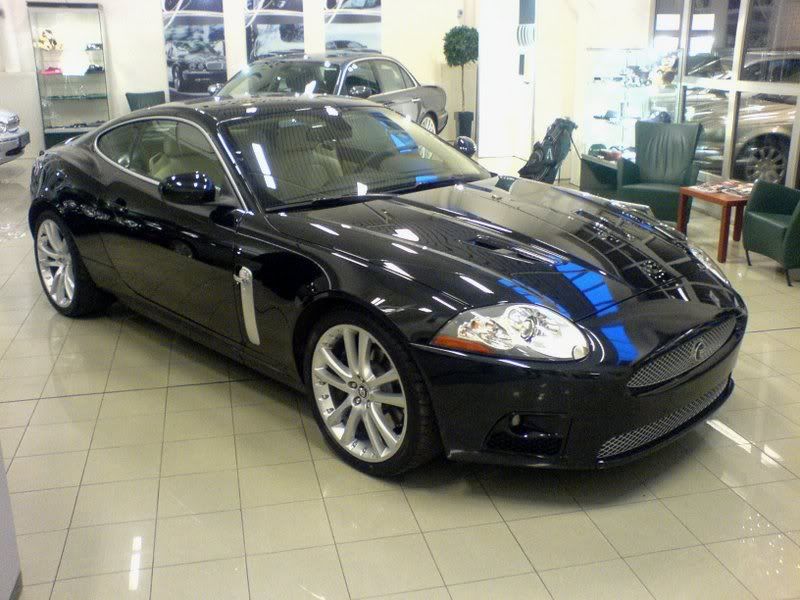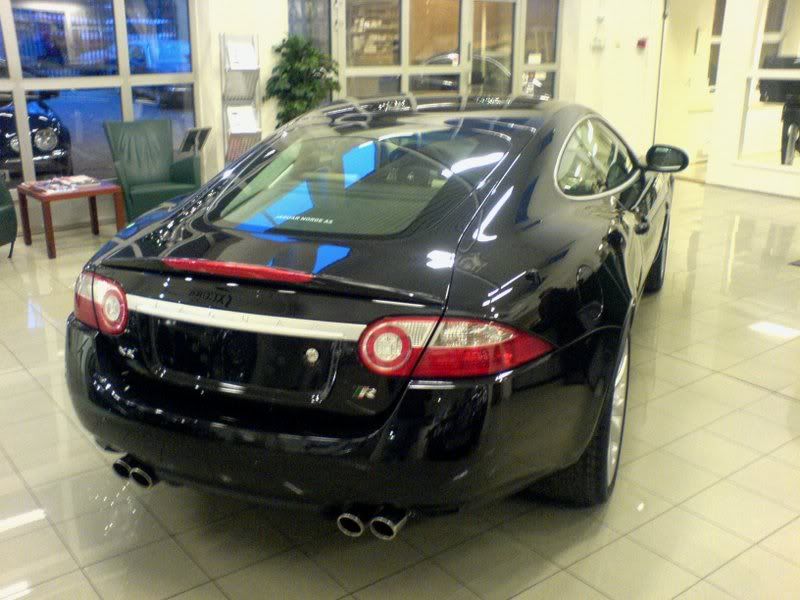 Some details
The XKR was actually kind of cramped, as I had to slide the seat all the was back to get comfortable, and I'm not that tall; 185 cm (6 foot 2")
There was annother one oustside that was dirty, probably the press car. Also they had a Vanquish S in for service I saw, and more importantly heard it back out of the carwash. I was too slow getting my phone up to get a picture of that though...
We picked up the jag again today...
Outside there was two Astons parked, first a V8 Vantage...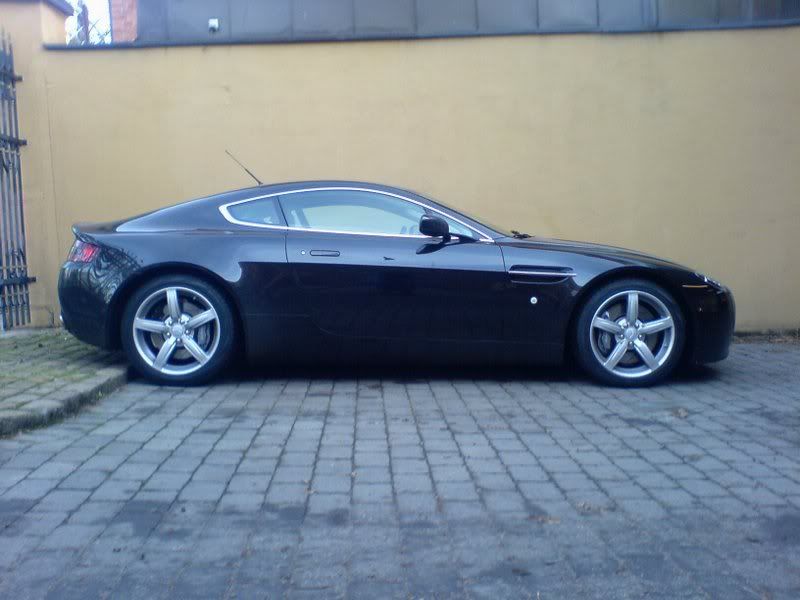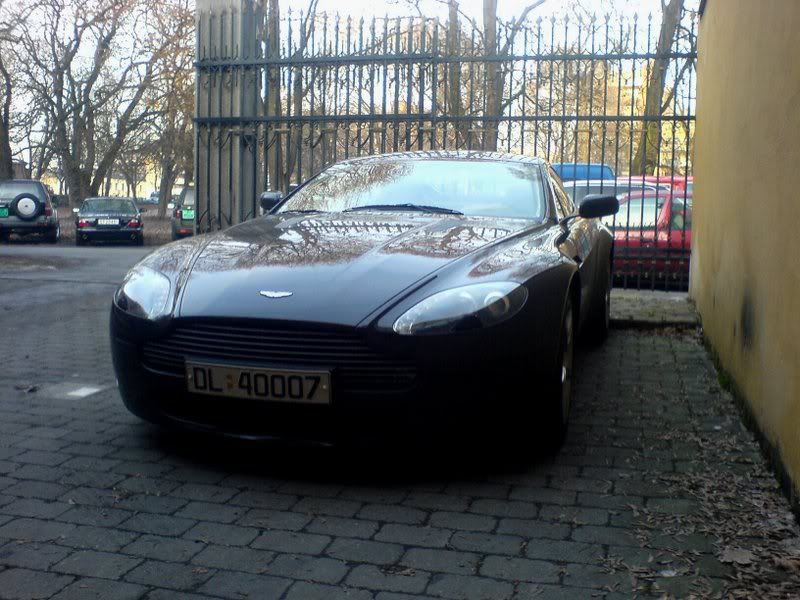 Some details... Note the "original" numberplate and behind the grille on the diffuser there is an oil cooler for the gearbox.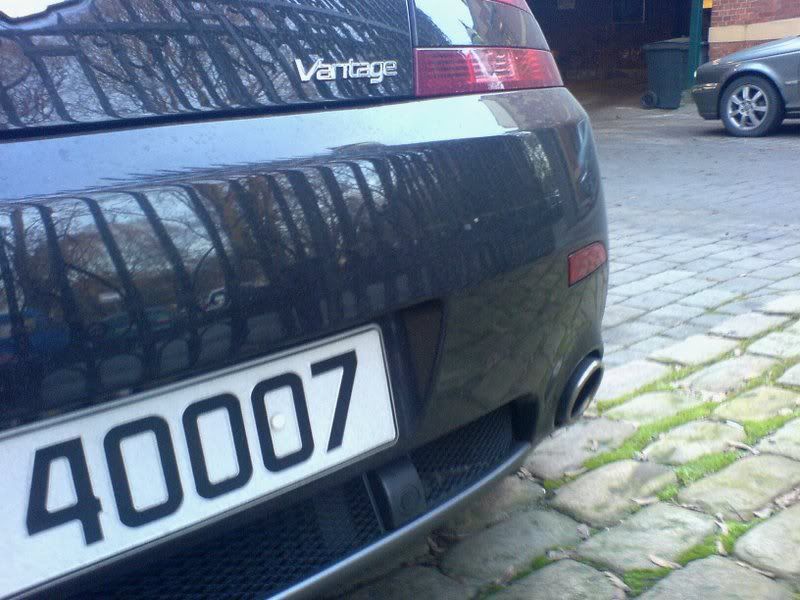 It appears that the Vanquish I saw yesterday was one of the two Vanquish S' in Norway.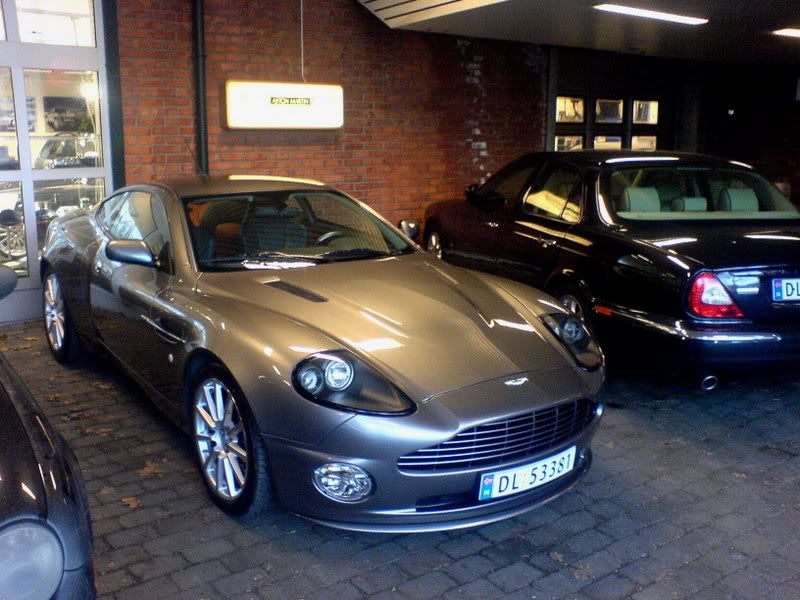 Some details... Note how it gives us a "glimpse up it's skirt..."