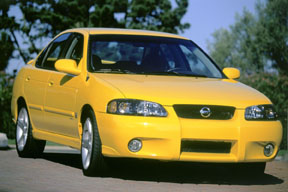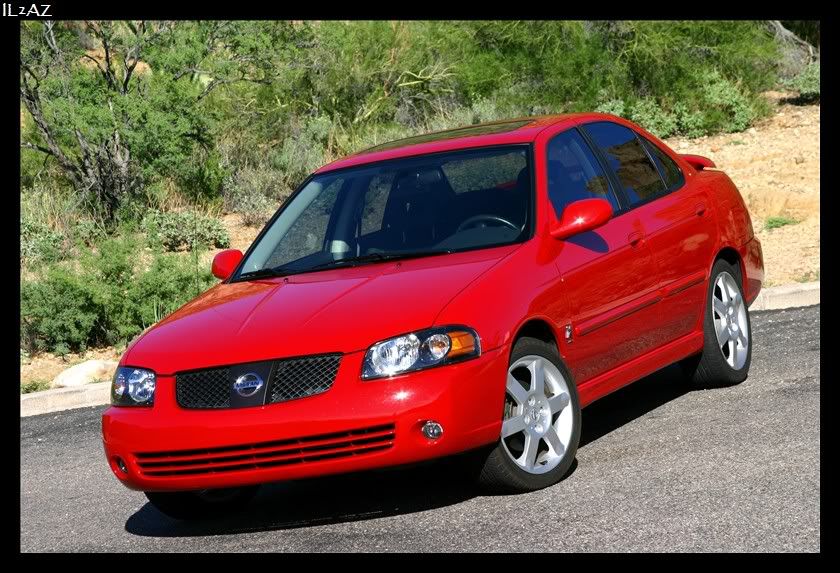 QUOTE
The Nissan Sentra SE-R Spec-V was the sport compact version of the Nissan Sentra; it was the highest trim level of the Sentra SE. Beginning production in 2002, it had garnered a reputation for its impressive performance within the segment. Its engine was the 2.5 L QRD25DE unit originally created for the Nissan Altima. The engine produced 175 hp at 6000 rpm and 180 ft·lbf of torque at 4000 rpm. This power was enough to propel the car to 60 mph from standstill in 7 seconds.

The car came standard with a 6-speed manual transmission with helical Torsen limited slip differential, and 17-inch wheels with performance tires. Perhaps as impressive as the car's quickness was its handling, which was the result of aggressive factory-tuning of the car's suspension and the addition of low-profile tires, which fortunately did not severely harshen the car's smoothness. Along with a standard race-inspired sporty interior, other optional features at the time included a 300-watt 9-speaker audio system (with a 8-inch subwoofer in the trunk) and a power sunroof. In all, it is a rare car that is still relatively unknown to many, giving it the subsequent sleeper image to those who are familiar with the car. For example, the car appears in the video game Need for Speed Underground and Need for Speed: Underground 2.

Initially, for 2002 and 2003, the SE-R Spec V (along with the SE-R) was given an aggressive front fascia (borrowed from the Skyline GT-R) with side still extensions and rear trunk-mounted spoiler. For the 2004 and 2005 model years, cosmetic changes were made to make the Spec V look like regular Sentras from the front, although it still retained its side-still extensions, rear spoiler, and 17-inch wheels (albeit different ones from 2002 and 2003 models). The 2004 model year also featured a new style of taillight which is somewhat inspired by the Skyline GT-R's quadruple taillights. Other cosmetics added in 2004 that were akin to the Skyline GT-R are the six-spoked wheels, the SE-R gear shift handle, and the availability of Sapphire Blue.
From wikipedia.
Here is what I have to say. Decent powerfor a low cost. LSD is a very nice feature. I am going to call it cool because my bias is getting the best of me.